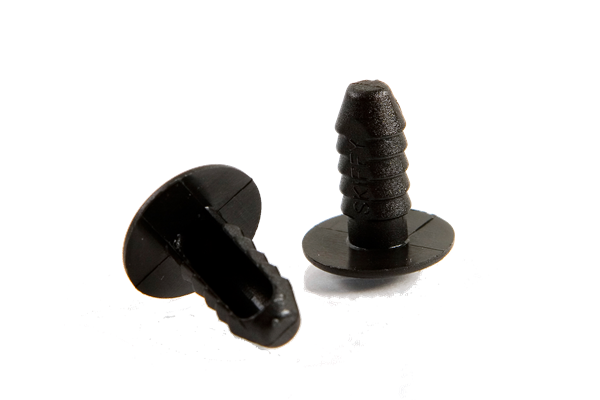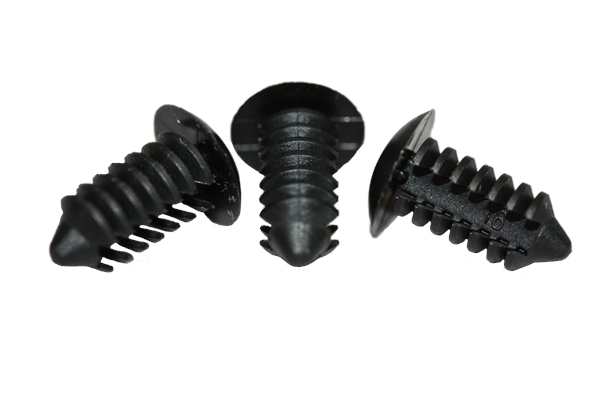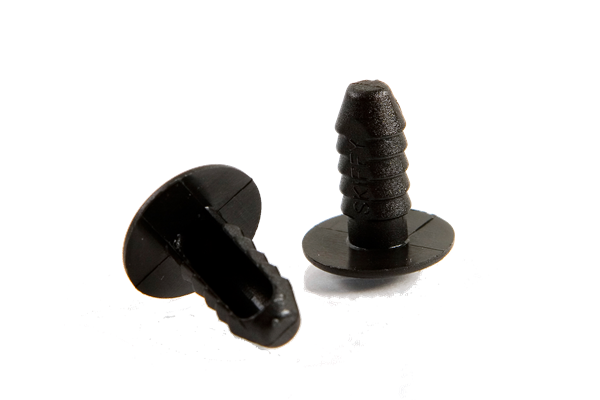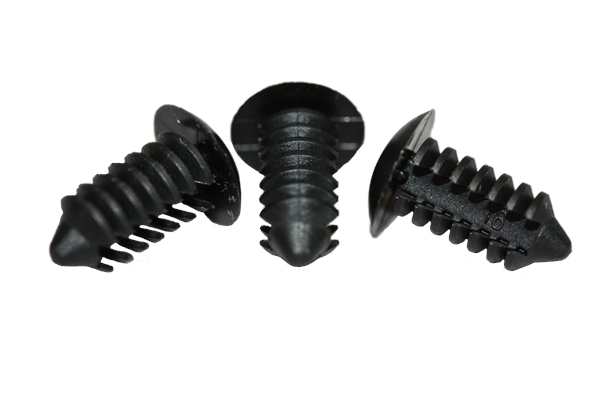 Product Information
Barbed Fir Tree Plugs from Sinclair & Rush.
Our Barbed Fir Tree Plugs, also known as Fir Tree Fasteners or Barbed Fasteners are a simple, push fit solution for fastening signs or panels to posts. The barbed fasteners grip inside the mounting hole and allow for quick and easy installation. Made from nylon, this range of Barded Fir Tree Plug are extremely durable.
We offer a standard stock range of Barbed Fir Tree Plugs available for next-day delivery and can also assist with any custom enquiries that you have relating to this product. If you cannot find the part you are looking for, or need any help selecting the correct size, please call our Sales Team now on 01634 686504 and we will be happy to assist.
Product Uses
The multi-purpose snap in grip has a ribbed shank to provide a secure fastening for a variety of material fittings. Suitable for punched, drilled, threaded or non-threaded holes, Fir Tree Plugs are extremely versatile.
Benefits of using Barbed Fir Tree Plugs
Easily fitted by hand
Tough Nylon material
Barbed for range of panel thicknesses
Can be used in multiple applications
Sinclair & Rush offers
Free samples on all Plastic Plugs
Low minimum order quantities for all Plastic Plugs
Free technical advoce from our UK based experts
Sinclair_rush
Next up in our '60 seconds with' series, meet Joey from our Sales Team!
14 March 2019
We pride ourselves in offering a personalised service to our customers. When you purchase from us, you'll get a per… https://t.co/ekImq1Fp2u
13 March 2019
A fantastic testimonial for Ryan in our Sales Team from one of our customers. Why not give our Sales Team on 01634… https://t.co/0udFlDuciR
12 March 2019
Thanks to everyone who took a guess the other day, the correct answer is our 'VisiPak' Clear Packaging Tubes! Call… https://t.co/g6ESDeZJTz
11 March 2019