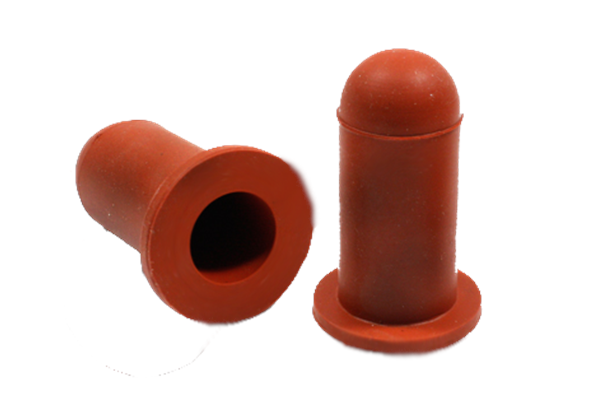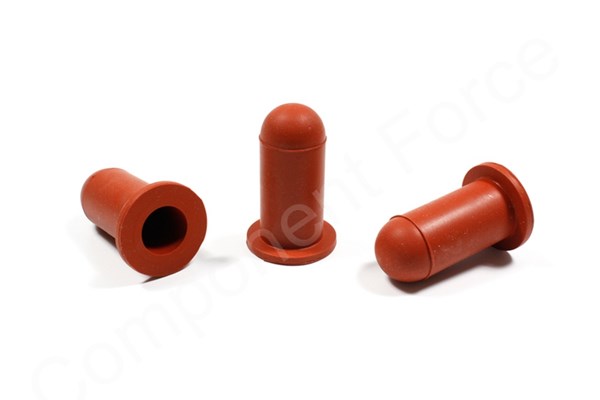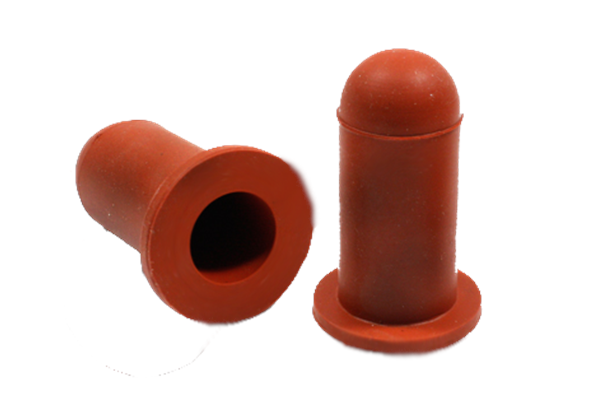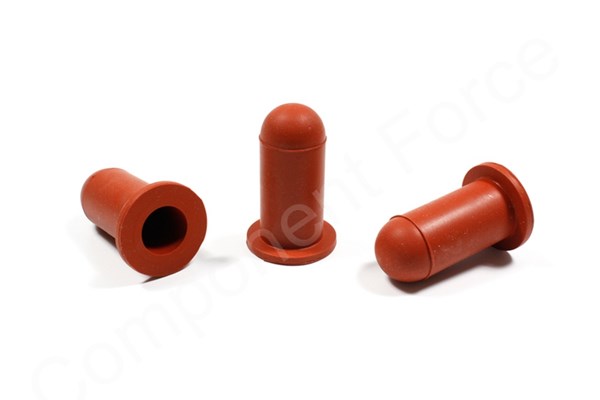 Product Information
Washer Caps from Sinclair & Rush
Our Silicone Washer Caps are used to mask studs and protrusions during high temperature coating applications, where there is a need to create a grounding area at the base.
We offer a standard stock range of Silicone Washer Caps available for next-day delivery and can also assist with any custom enquiries that you have relating to this product. If you cannot find the part you are looking for, or need any help selecting the correct size, please call our Sales Team now on 01634 686504 and we will be happy to assist..
Product Uses
The high temperature rating of the Silicone material means that this product will survive Powder Coating and other forms of plating and coating without melting or burning in temperatures up to 315°C. The flexibility of our Silicone Washer Caps allows them to fit over extrusions, threaded studs, PEMS and dowels, as well as to be used as plugs for threaded or irregular holes. For other high temperature caps, see our options below.
For help selecting the correct size for your application, please click 'play' to watch our Caps Measuring Guide.
Benefits of using Washer Caps
Can be used as either a Cap or as a Plug
Flexible enough to conform to irregular shapes
Washer creates a grounding area around holes and studs
Available in a range of colours for easy identification
Sinclair & Rush offers
Free samples of Washer Plugs available
Low minimum order quantities on Washer Plugs
Great discounts for large orders
Free technical advice available from our UK based experts
Free Delivery for Online Orders (UK Mainland only)
Product Demo
Sinclair_rush
Next up in our '60 seconds with' series, meet Joey from our Sales Team!
14 March 2019
We pride ourselves in offering a personalised service to our customers. When you purchase from us, you'll get a per… https://t.co/ekImq1Fp2u
13 March 2019
A fantastic testimonial for Ryan in our Sales Team from one of our customers. Why not give our Sales Team on 01634… https://t.co/0udFlDuciR
12 March 2019
Thanks to everyone who took a guess the other day, the correct answer is our 'VisiPak' Clear Packaging Tubes! Call… https://t.co/g6ESDeZJTz
11 March 2019