Powder Coating | High Temperature Masking
Powder Coating
Powder Coating is a popular way to finish items and components to protect against corrosion and offer a high quality surface without the need for additional paint. As a dry coating process, it begins with as a powder that is attracted through static electricity to the item before being baked on. Once cured, the finish is highly durable and coverage is excellent. Powder Coating can be used on Metal, Concrete, Plastic and Steel. Suitable for indoor or outdoor applications, the use of Powder Coating reaches much further than on industrial equipment.
How Powder Coating Works
Powder coatings are based on polymer resin systems, combined with curatives, pigments, levelling agents, flow modifiers, and other additives.  These ingredients are melt mixed, cooled, and ground into a uniform powder similar to baking flour.  A process called electrostatic spray deposition (ESD) is typically used to achieve the application of the powder coating to a metal substrate.  This application method uses a spray gun, which applies an electrostatic charge to the powder particles, which are then attracted to the grounded part.  After application of the powder coating, the parts enter a curing oven where, with the addition of heat, the coating chemically reacts to produce long molecular chains, resulting in high cross-link density. These molecular chains are very resistant to breakdown.  This type of application is the most common method of applying powders.  
Sometimes a powder coating is applied during a fluidized bed application.  Preheated parts are dipped in a hopper of fluidizing powder and the coating melts, and flows out on the part.  Post cure may be needed depending on the mass and temperature of the part and the type of powder used.  No matter which application process is utilised, powder coatings are easy to use, environmentally friendly, cost effective, and tough!
Durability of Powder Coating
Powder coating is a high-quality finish found on thousands of products you come in contact with each day.  Powder coating protects the roughest, toughest machinery as well as the household items you depend on daily.  It provides a more durable finish than liquid paints can offer, while still providing an attractive finish.  Powder coated products are more resistant to diminished coating quality as a result of impact, moisture, chemicals, ultraviolet light, and other extreme weather conditions. In turn, this reduces the risk of scratches, chipping, abrasions, corrosion, fading, and other wear issues.
It's tough. It looks great. And it lasts a long, long time.  In addition to being durable, powder coating is an attractive choice due to environmental advantages.
Credit; The Powder Coating Institute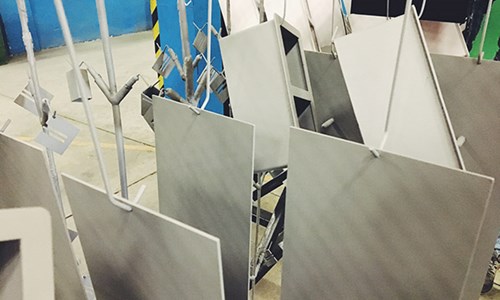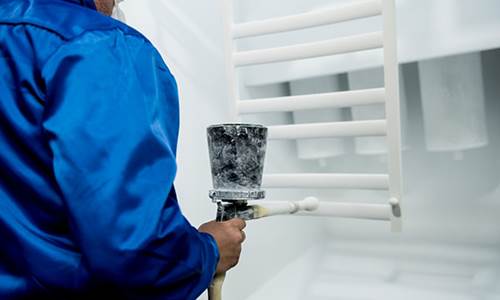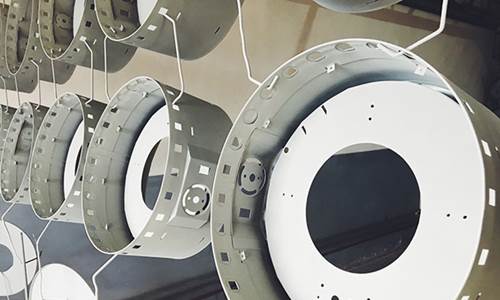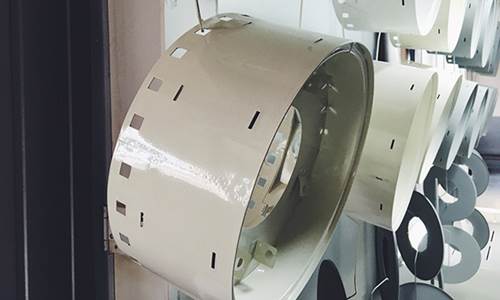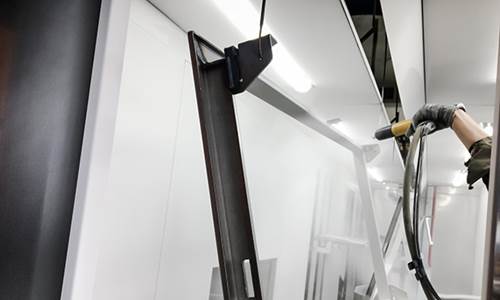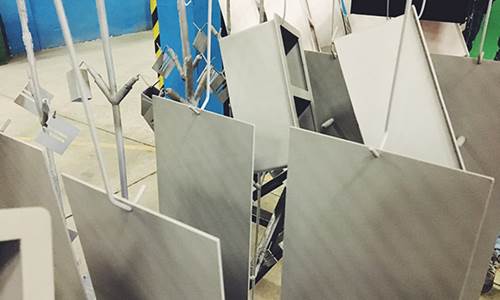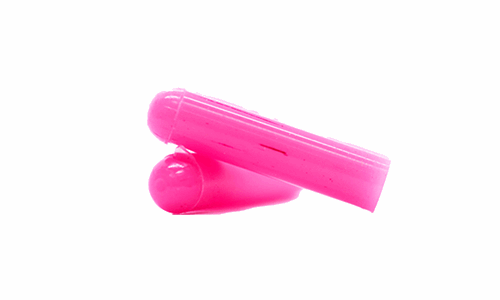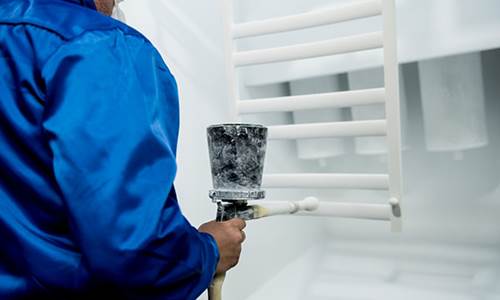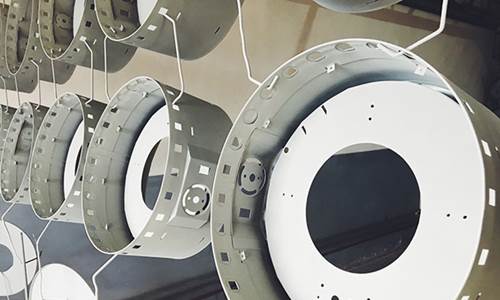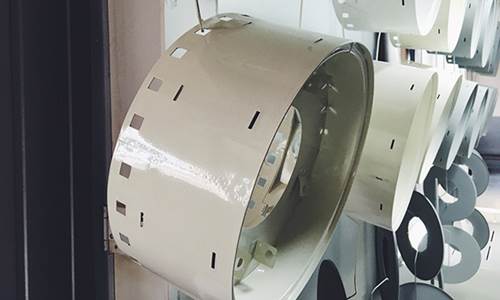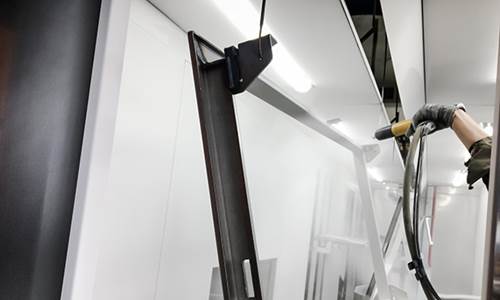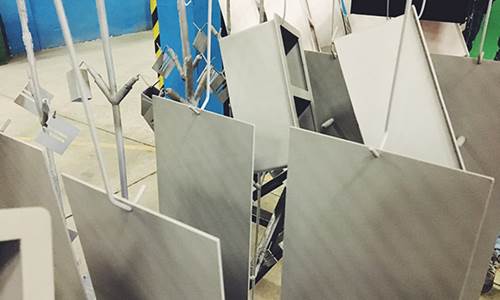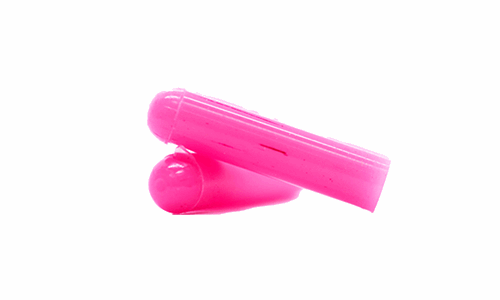 Masking
There are often areas that need to have a bare metal finish, either for fixing, clearance, mating or electrical conductivity, in these instances, areas can be concealed by Masking to remain clear of the Powder Coating.
In order to prevent the Powder Coat clogging Threaded Holes or the Threads of Exposed Studs, there are number options available to mask of specific areas. Due to the curing process and related heat cycles, it is crucial that all materials used for Masking can withstand the heat and perform during the process, as well as removing cleanly afterwards.
Our range of Silicone Masking Caps are specifically made in sizes to fit standard Metric Threads. There are many options available to close of specific openings and we are able to advise on custom solutions. We stock high temperature tapes which remove without leaving any residue and can provide custom die-cut sheets for awkward areas. Our Masking products are designed with the operator in mind where speed and efficiency are of the highest importance.
CLICK HERE to view our Silicone Masking Caps
Speak with our team now if you have any Masking needs.