Return & Recycle Scheme [Schools]
Sinclair & Rush are very proud to announce the launch of our new Return & Recycle Scheme for Schools all over the UK. We have listened and there is now a simple way to recycle the discarded Plastic Chair Feet once the new ones have been fitted. For years we have been helping Schools extend the life of Classroom Furniture and Flooring and create quieter, safer learning environments, but this goes a step further. With immediate effect, we will collect the old Plastic Feet once removed and have them processed for recycling. Help us change the life-cycle of Replacement Chair Feet otherwise destined for Landfill.
Initially we can take Internal or External Plastic Feet made from Polyethylene, with LDPE or HDPE but this accounts for most standard Chair Feet used in UK Schools. Simply pack the old Chair Feet into the boxes we send for the replacements and contact us to arrange collection. There is no charge for this service and all orders for Replacement School Chair Feet qualify. We will collect one box for every box we send out for an order at our cost.
CLICK HERE to download our Return & Recycle Scheme Guide
If you have boxes of old Plastic Chair Feet ready for us to collect, please contact our Customer Service Team to arrange a shipping label and we will send our Courier in. The best way to do this is by email; ukcustomerservice@sinclair-rush.co.uk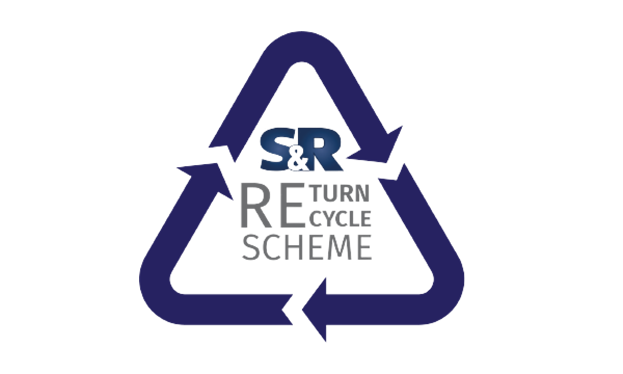 With our FREE RETURN & RECYCLE scheme, it is now simple to return worn chair feet to us for grinding into re-usable pellets to form new part-recycled materials.
"I'm really proud to see this initiative, first discussed by our Eco-Committee in a recent meeting, make it through. All of these small steps really add up when it comes to the environment and now Schools all over the UK can recycle waste Plastic Feet with ease. I could only work for a Plastic Manufacturer with a clear conscience, knowing that these issues really are taken seriously and great ideas like this one make it off the table" Millie. Eco-Committee Founder.