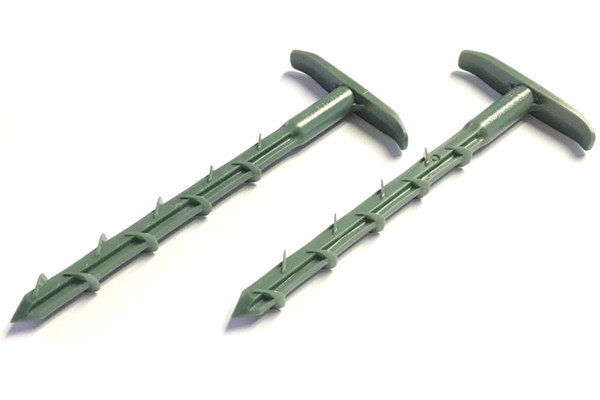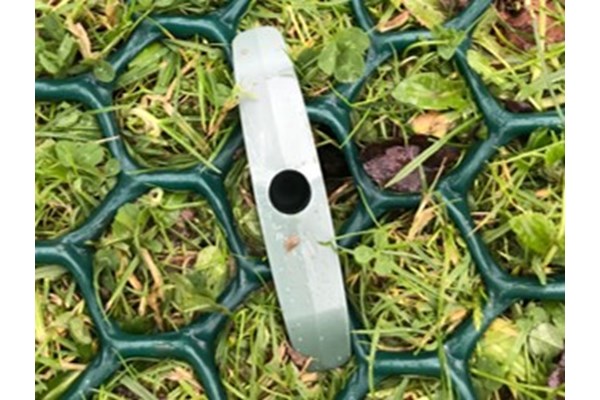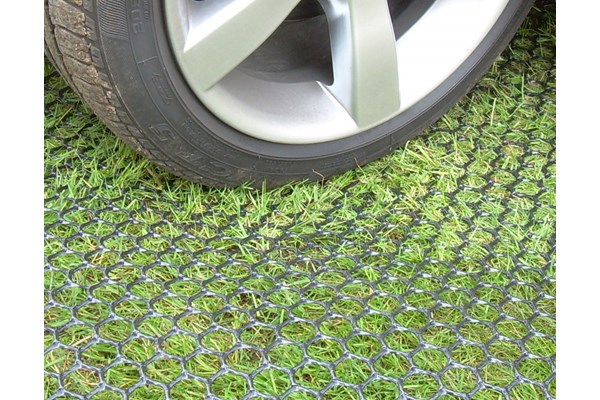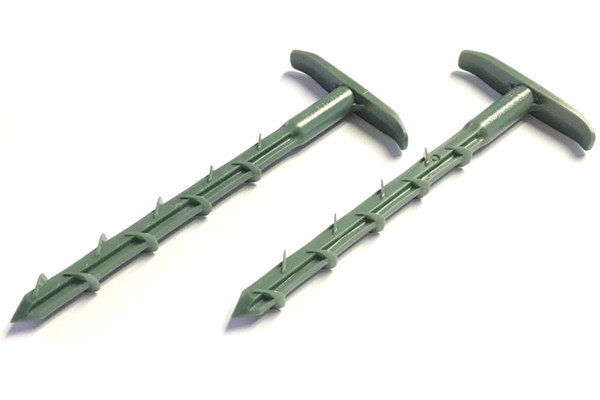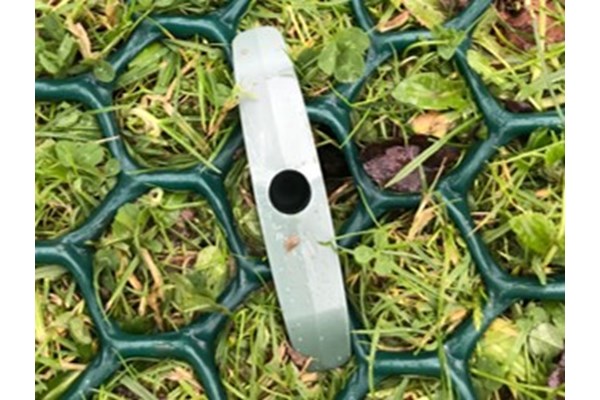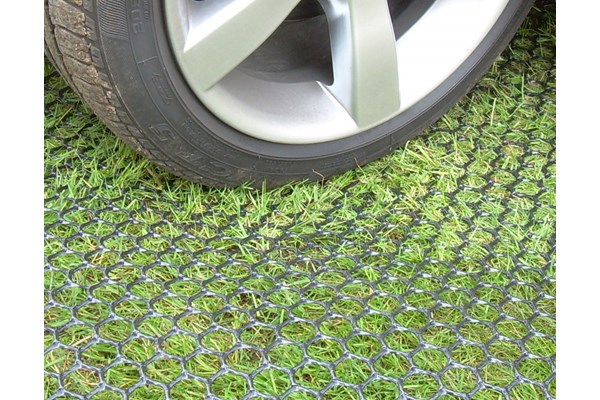 Call us on 01634 686504
This is the recommended Turf Mesh Peg for ease of installation and durability.
Product Information
Turf Mesh Anchor Pegs from Sinclair & Rush.
This range of Turf Mesh Anchor Peg are used to hold Turf Mesh down. Turf Mesh Anchor Pegs are also used to hold down Artificial Grass and Landscaping / Weed Fabric. At 150.00mm in length, the Barbed Plastic Pins will stay in position once fitted, stopping the Turf Mesh from moving. The enlarged 'T' shaped head allows for easy fitting and pins the mesh down tightly to the ground.
Barbed Plastic Anchor Pegs are the recommended way to secure out Turf Mesh product. This highly durable plastic peg is safer to use around animals/cables etc than our metal alternative and has much higher resistance to coming loose.
We offer a standard stock range of Turf Mesh Anchor Pegs available for next-day delivery and can also assist with any custom enquiries that you have relating to this product. If you cannot find the part you are looking for, or need any help selecting the correct size, please call our Sales Team now on 01634 686504 and we will be happy to assist.
[CLICK HERE] to watch our product-selection tutorial.
Product Uses
Used to secure Turf Mesh to the ground, these Anchor Pins are hammered in using a Mallet and prevent the Mesh from moving or slipping. The number of Pegs required will depend on the surface, however as a guide, we would expect you to need;
5 Metre Roll = 25 - 50 Pegs
10 Metre Roll = 75 - 100 Pegs
25 Metre Roll = 150 - 200 Pegs
Benefits of using Turf Mesh Anchor Pegs
Secures Turf Mesh in place
Easily Fitted yet highly resistant to coming loose
T Shaped head for large are of contact with Mesh
Durable plastic
Used in many Sporting and Outdoor applications
Sinclair & Rush offers
Free carriage over £25 for online orders to UK Mainland
Order from 1 piece upwards
Free of charge samples on request
Dedicated account manager for single point of contact
Free technical advice from our UK based experts
Great discounts for larger orders
Sinclair_rush
We are available until 5pm today and then from 8:30am on Monday morning! If you need to order anything over the we… https://t.co/EvBzrubpvR
10 January 2020
We offer a wide variety of products at Sinclair & Rush! Why not take a look at our site and see if we offer somethi… https://t.co/hgWZdU49cO
08 January 2020
There are multiple ways to contact us. Make sure you know these so you're never left waiting for an answer!
06 January 2020
Well, that was a short week! We are closed this weekend and will revert back to normal office hours next week. W… https://t.co/oOhi02wiOB
03 January 2020
We are back in the office and ready to take your orders, we hope all of our customers had a refreshing festive peri… https://t.co/r0N2d6aAUM
02 January 2020