TT Towball Cap - Case Study
We are really excited to be able to share details of a project we have been working on for Tow Trust recently. 
We were approached by TT for a new injection moulded Tow Ball cap, to replace the existing range of Vinyl covers the customer was using.
Working with the customer on the design ensured there was a tighter fit than that of current models on the market. This was important as it meant that the cap wouldn't wobble or spin around. 
TT also requsted that the cap had a flat top in order to incorporate their logo into the design of the cap. 
As seen in this video, TT also asked for us to print their logo onto the cap in line with the logo on top so that their branding could be clearly seen/found from all angles.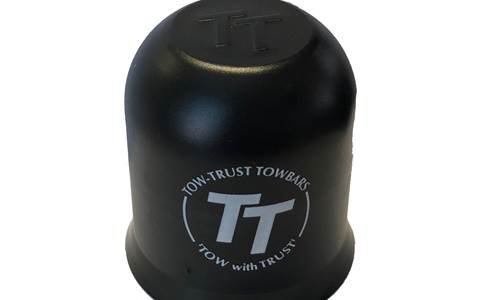 As this is a product which will be used predominantly on an external basis, the durability of the product was questioned. This issue was cleared when it was explained that a UV Stabiliser could be added to the material mix to ensure the products durability. 
We are really excited to continue this Journey with TT and we will be sure to share pictures and updates as we get them!