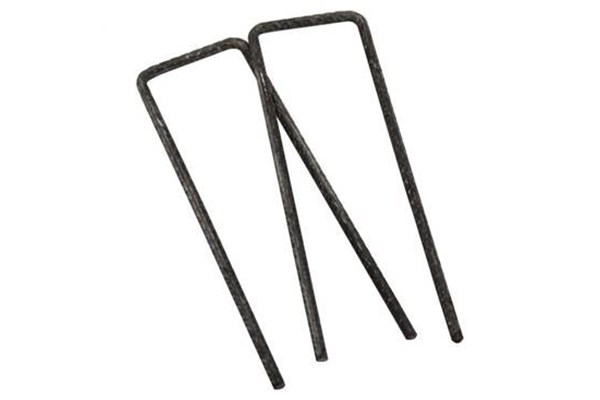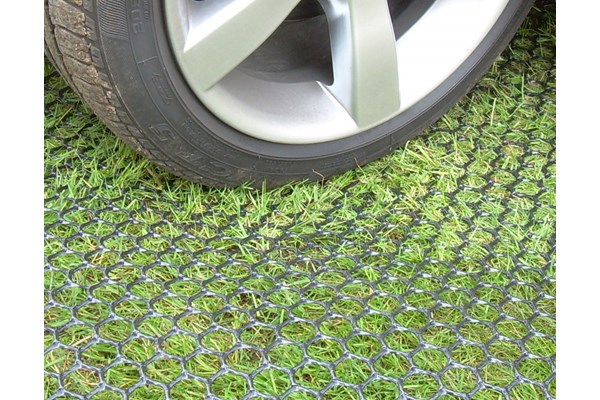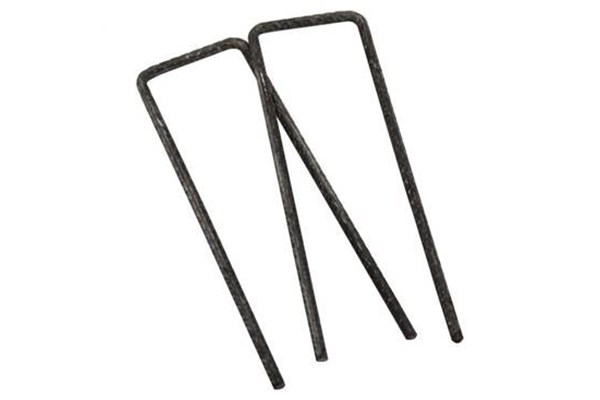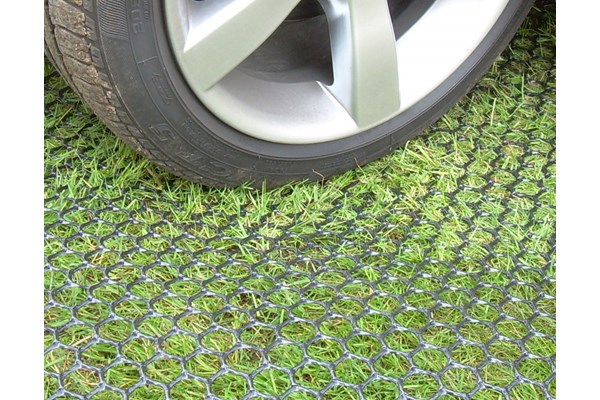 Product Information
Turf Mesh Pegs from Sinclair & Rush.
Our Turf Mesh Pegs, also know as U-Pins or Turf Mesh Pins are used to hold Turf Mesh down. Turf Mesh Pegs are also used to hold down Artificial Grass and Landscaping / Weed Fabric. At 6.00mm diameter and 170.00mm in length, the Metal Pins will stay in position once fitted, stopping the Turf Mesh from moving.
Turf Mesh Pegs are also used in many sporting applications, such as securing Football Goals and Football Nets.
We offer a standard stock range of Turf Mesh Pegs available for next-day delivery and can also assist with any custom enquiries that you have relating to this product. If you cannot find the part you are looking for, or need any help selecting the correct size, please call our Sales Team now on 01634 686504 and we will be happy to assist.
[CLICK HERE] to watch our product-selection tutorial.
Product Uses
Used to secure Turf Mesh to the ground, these Steel U-Pins are hammered in using a Mallet and prevent the Mesh rom moving or slipping. The number of Pegs required will depend on the surface, however as a guide, we would expect you to need;
5 Metre Roll = 25 - 50 Pegs
10 Metre Roll = 75 - 100 Pegs
25 Metre Roll = 150 - 200 Pegs
Benefits of using Turf Mesh Pegs
Secures Turf Mesh in place
Easily fitted with Mallet
Durable 6.00mm Gauge
Bright Mild Steel Material
Used in many Sporting and Outdoor applications
Our agents are available on Live Chat if you need any help
Sinclair & Rush offers
Free carriage over £25 for online orders to UK Mainland
Convenient pack sizes
Free of charge samples on request
Dedicated account manager for single point of contact
Free technical advice from our UK based experts
Great discounts for larger orders
Sinclair_rush
"If we learn nothing else from this tragedy, we learn that life is short and there is no time for hate." ~ Sandy Da… https://t.co/m07fiV3BlD
11 September 2019
Our VisiPak product features many benefits - why not take a look at our website and see for yourself?… https://t.co/ugYZ1CzgMe
10 September 2019
Another weekend completed... Hello Monday! What have you got planned for this week?
09 September 2019
This month we are focusing our attention on our VisiPak brand. Clear Plastic Tubing which provides 360 degree vie… https://t.co/bPXAY9rodq
05 September 2019