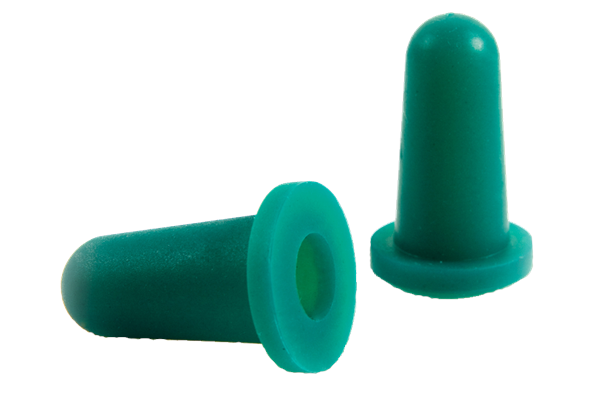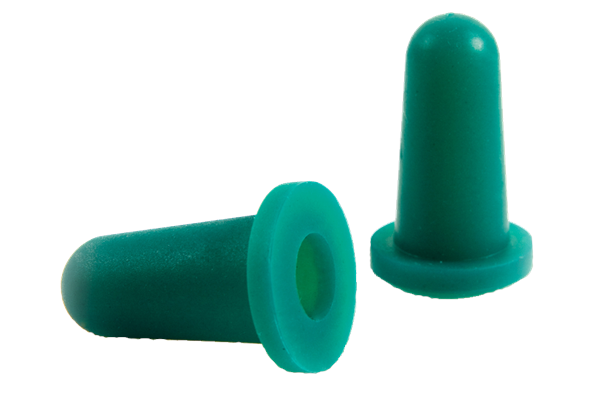 Product Information
Our Silicone Cone Caps are an alternative to our range of Washer Caps and are useful when there is a larger variance in stud or hole size during the masking process.
We offer a standard stock range available for next-day delivery and can also assist with any custom enquiries that you have relating to this product. If you cannot find the part you are looking for, or need any help selecting the correct size, please call our Sales Team now on 01634 686504 and we will be happy to assist.
Product Uses
The high temperature rating of the Silicone material means that this product will survive Powder Coating and other forms of plating and coating without melting or burning in temperatures up to 315°C. The flexibility of this item allows them to fit over extrusions, threaded studs, PEMS and dowels, as well as to be used as plugs for threaded or irregular holes
Benefits of using Silicone Cone Caps
Can be used as either a Cap or as a Plug
Flexible enough to conform to irregular shapes
Greater range of fit due to tapered body
Available in a range of colours for easy identification
Sinclair & Rush offers
Free samples of Silicone Cone Caps available
Low minimum order quantities on Silicone Cone Caps
Great discounts for large orders
Free technical advice available from our UK based experts
Sinclair_rush
We are available until 5pm today and then from 8:30am on Monday morning! If you need to order anything over the we… https://t.co/EvBzrubpvR
10 January 2020
We offer a wide variety of products at Sinclair & Rush! Why not take a look at our site and see if we offer somethi… https://t.co/hgWZdU49cO
08 January 2020
There are multiple ways to contact us. Make sure you know these so you're never left waiting for an answer!
06 January 2020
Well, that was a short week! We are closed this weekend and will revert back to normal office hours next week. W… https://t.co/oOhi02wiOB
03 January 2020
We are back in the office and ready to take your orders, we hope all of our customers had a refreshing festive peri… https://t.co/r0N2d6aAUM
02 January 2020